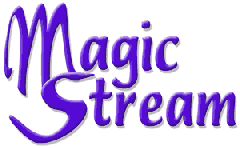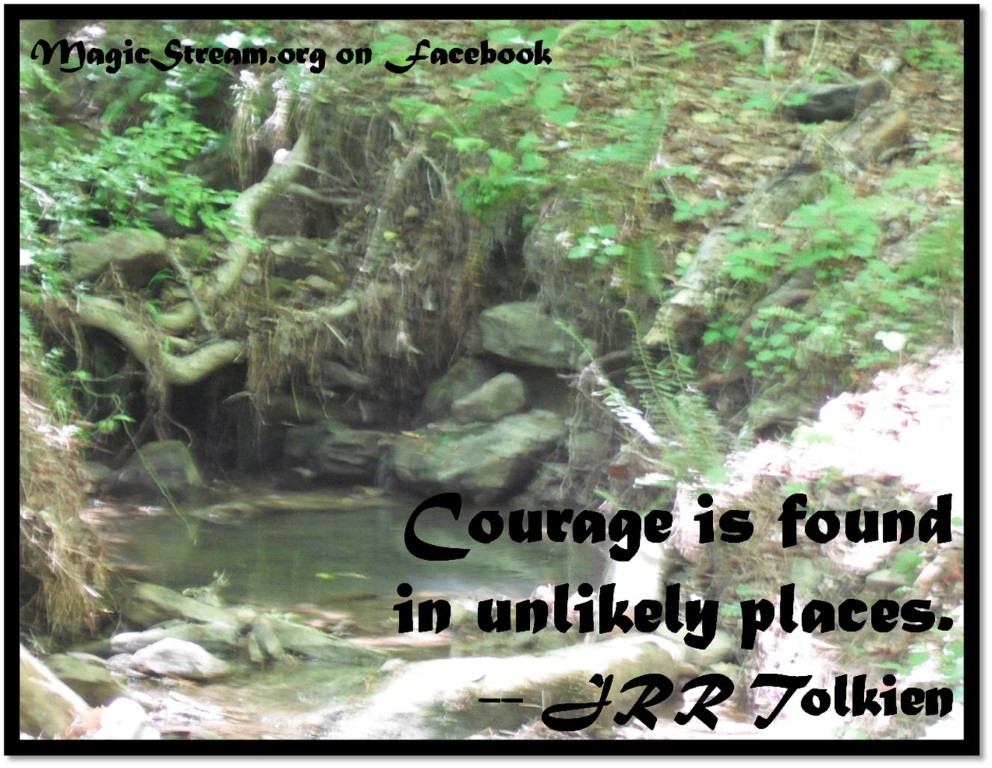 MagicStream.org is a literary e-zine, self-help, personal growth and holistic wellness resource. It features writing, art and references from past and present. The strength of the site is in the sharing of this journey we call life. Contributors include professionals in the field, beginning and established writers, and others who do have a story to tell, who share their experiences and their stories, but have never written before. The focus of Magic Stream is on personal growth and the universal in human emotion. Emotional fitness is approached in much the same manner as physical fitness. There are numerous references to self-help, mental health and wellness resources. The philosophy of MagicStream.org is that we do what we can to take care of our self, make our self stronger, accept our self as we are, and seek help when it is needed. Regina Garson, Magic Stream Publisher
---
Articles
The Call! -- By Regina Garson.
Lately it seems that things spiritual and ministerial have been on the brain and popping up here and there in various ways. Others have mentioned ministry related issues as well. Spiritual outreach very similar to what I have been doing with Magic Stream all these years. The mission has been open for a very long time...
Another Chance -- By Regina Garson
In an instant, life as I knew it changed, and I was hanging, as if in some limbo thinking, I'm not ready. I got stuff to do. I'm not finished yet. It is seldom our choice as to when we leave this life. It could have very well been my turn, but a series of miracles brought me through that day.
A Mother Speaks Out -- By Leslie Sadasivan.
On gay youths and sucide: "For 2 years prior to his death the change in Robbie from a happy fun loving child to a reclusive moody teenager had profoundly affected our family. I initially dismissed his change in behavior as typical of being an adolescent. Little did I realize what the future held. "
---
That Funny Feeling -- By Kevin Jennings.
My funny feeling was heightened as a teenager when I realized I was gay and when other kids started calling me faggot. Whereas the end of summer meant simply a return to the grind of homework during elementary school, it came to mean the return to a place of terror in high school, a place where I could count on harassment and isolation as being part of my normal school day.
Tips for Facing Long Term Stress. -- By Regina Garson
Are hard times coming? Are you facing long term stress or the job, or without one? Here are some tips to help you get through the hard times.
Mirror Mirror on the Wall -- By Paula D. Lingo
It took a long time, but I learned that with sufficient self love, I can sincerely love others. Self love gives me power and peace of mind no one can take from me.
---
---
---
---
Coping Emotionally with Violence or Disaster
Disaster Coping Resources at Magic Stream
Coping With a Traumatic Event
-- A traumatic event disrupts your life. There is no simple fix to make things better right away. But there are actions that can help you, your family, and your community heal.
How Parents can Help Young People Cope with Violence or Disaster
-- By Regina Garson, Magic Stream Publisher
Children may have an intensely difficult time trying to cope with a disaster or violent incident. There are steps that parents and family members can take to help them recover.
How to Help Kids Cope with Violence or Disaster
-- This handout may be reproduced as needed. The information was compiled from the National Institute of Mental Health resources.
Helping Children After a Disaster.
-- A catastrophe or violent act is frightening to children and adults alike. It is important to acknowledge the frightening parts of the disaster when talking with a child about it. Falsely minimizing the danger will not end a child's concerns.
---
---
Articles:
Creating A Meaningful Life
-- By Wendy Betterini
Sometimes we forget how fleeting life is. If you knew you were going to die tomorrow, what would you do today?
The Man Who Sat Around All Day and Did Nothing -- An old fashioned fable, with a happy ending.
Join A Support Group And Reduce Your Stress Levels -- By Royane Real
When you are facing a particularly difficult time in life, support groups can help you on your journey.
Anger Management Practice: The Gift of Forgiveness -- By Charlie Badenhop
If your sense of anger or resentment is strong, you might have to do this Practice a number of times.
---

Copyright © 1995 - 2015 Regina Pickett Garson
All writings, graphics and scripts are copyright by the individual authors. Nothing on this site may be reproduced without permission of the individual authors.


No claims are made as to the reliability of any of the information provided or linked, sources often disagree. None of these pages are meant to be a replacement for professional help, but a resource that enables one to be a more intelligent consumer. You can learn a lot by becoming aware of different opinions. Don't be afraid to ask questions when it comes to your health, physical or emotional.




Join us on Facebook