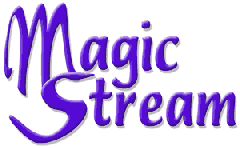 Close-up of Cut and Uncut...
Healthful Feasting
For Those In A Frenzy!
By Anthony S. Beard, RD, LD
Medical Nutrition Therapist
---
Technology isn't always the greatest solution to our problems. In fact, the technological boom that started 20 years ago when the nation turned from an industrial/manufacturing economy to its present service economy and all the time savers of the new millennium, has made life and work less physically demanding. But in this case, less is more: around the waist!
With eight out of 10 adults over 25 years old classified as overweight, 40 million obese and 3 million morbidly obese, this problem reaches across generations, race and class. Not being knowledgeable on healthful eating when pressed for time, like we all are, appears to be the problem; the solution can be found in 3 simple steps.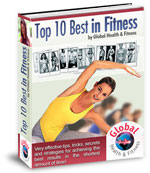 "Want this FREE book?" Click here
and fill out an
easy fitness survey.
1) Smart people, like you, know that the brain's only source of fuel is glucose (those bad carbohydrates), and since there are no stores in the body, you need to start every day by breaking the fast from the last meal you ate the evening before. Breakfast eaters typically consume fewer calories and fat overall than those who do not break the fast!

2) When you look in the mirror, although you see yourself, what you actually see is a mass made up of mostly water. And as such, you need to constantly fill up with as many calorie free liquids as possible. Water is best, but considering the need to drink 8-12 cups of fluid, it all counts! Be careful with caffeine beverages, which needs to be replaced cup for cup with a non-caffinated beverage. Avoid the negative effects of dehydration, which can lead to fatigue, headaches and lack of concentration, thus loss of productivity.

3) Finally, grazing is not only for cows. It is recommended, instead of 3 large meals, consuming 4-6 smaller "consumption episodes", making snacking important as well as your pantry stocking habits. Between meals, as your blood sugar drops, your appetite and hunger increases. Being hard at work, you ignore the feeling, then when work is done and as you drive home, your favorite fast food restaurant is conveniently waiting, seducing you with its delectable offerings. Stock your pantry with healthful snacks so that they are available to carry along on your journey. Fruits, whole grain snacks, fresh vegetables, cheese, nuts, all contribute to a feast that is movable: One that fits into the your busy schedule, simplified work life, and your caloric balance beam!
---
Anthony S. Beard, RD, LD: Medical Nutrition Therapist, Certified in Adult Weight Management Helping clients solve their nutrition and fitness puzzles by arming them with the tools for healthier lifestyles.
Kintera Event Central
---
---

Copyright © 1994 - 2007 Regina Pickett Garson
All writings, graphics and scripts are copyright by the individual authors. Nothing on this site may be reproduced without permission of the individual authors.

No claims are made as to the reliability of any of the information provided or linked, sources often disagree. None of these pages are meant to be a replacement for professional help, but a resource that enables one to be a more intelligent consumer. You can learn a lot by becoming aware of different opinions. Don't be afraid to ask questions when it comes to your health, physical or emotional.