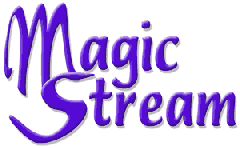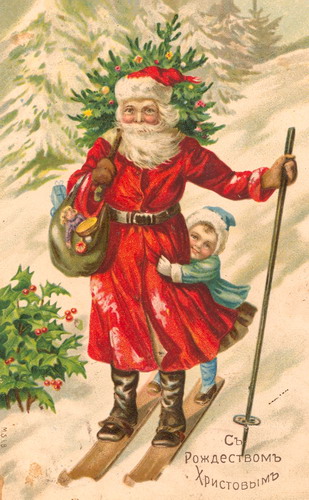 How to Deal with Holiday Stress
By Regina Pickett Garson,
Magic Stream Publisher
The holidays are upon us and instead of leisurely sipping eggnog around the fireplace with family and friends, we find ourselves in a frenzy trying to get all too many things done in anticipation of that one perfect, albeit elusive holiday moment.
Despite expectations, holidays are a time when many of us end up so stressed and overworked, the joy is completely lost. Despite that part of the reality, holidays really should be about family, friends, renewal, and yes, even fun.
As we all know, achieving any dream is not magic, it is mostly hard work. Learning to deal with holiday stress is definitely worth it; otherwise, we would not work so hard year after year in pursuit of that perfect holiday. A little bit of balance and planning can go a long way toward coping with the stress of the holiday season and making at least some of those holiday dreams a reality. Here are some tactics to help you deal strategically and realistically with the pressures of the holiday season.
Prioritize:
To manage your holiday stress, prioritize, organize, and simplify. Sit down and think about your goals. What do you really want out of the holidays? What do you need? What does your family want and need? Do not make assumptions. Talk about it. Wants, needs and expectations change as children grow and family networks variously shrink and expand. Disgruntled family members mean stress for all.
Budget:
Realistically establish your budget. There is tremendous pressure from every direction to overspend during the holidays. However, overspending now, with the knowledge you will still be paying it off this time next year can zap every bit of the joy out of the season. Be realistic and be honest. To cope financially with the stress of the season, set your budget and stick to it. Despite what advertisers want you to think, the reason for the season is not to spend as much money as possible. Do remember, despite the added economic hype of the season, it is not your job to single handedly rescue the failing economy by going further in debut to make sure the nation's retailers reach their holiday sales goals.
Schedule your Time:
Be just as realistic about your time as you are about your money.
Cooking big meals may not be practical. Use convenience foods or pre-cooked options to round out your holiday table. Do not be afraid to ask others to pitch in.
No time to shop? Do your shopping online instead of at the mall, and have the gifts delivered.
Realistically decide which invitations you will accept and which ones you will not. Honestly and openly, discuss priorities with friends and family members.
Get others to pitch in. Do not be afraid to be realistic or ask for help. Bring your commitments in line with manageable reality.
Remember to Relax:
It is easy to forget your everyday good habits during holidays. The stress and frenzy of the season can quickly take its toll. None of us wants to be that person who always manages to spoil the fun for everyone else. Be consciously aware of your stress and fatigue levels. Take a deep breath before you fly off the handle. Learning to keep your cool not only helps reduce the harmful effects of excess stress on your mind and body; it will also help keep stress levels down for all those around you. Then everybody will be more relaxed and everyone will have more fun.
Exercise:
Experts everywhere acknowledge the value of good aerobic exercise in stress reduction and well-being. We all know this, but it is easy to skip during the frenzy of the season. Don't. Even if it is only for a few minutes at a time, incorporate physical exercise into your day. Spend a few minutes on your exer-cycle. Take the stairs. Is there dancing at the holiday party? Join the fun. Take a quick walk after a big lunch or extra yummy. It's good for you. Take every opportunity to make physical part of the fun. Get the idea? Holiday or no, in addition to your regular workouts, make grabbing little opportunities for exercise a regular part of your everyday routine.
Watch what you Eat:
Good nutrition is for good health and every day feel-goods. It is easy to load up on junk food during holidays, especially when you may not have time for real meals and then face lavishly decadent party spreads. The whole process wreaks havoc with your waistline and your health. You slow down, and your disease resistance is compromised. As a result, you can end up run down and sick right in the middle of the holiday season. Despite endlessly yummy, ever greater gastronomical temptations, you still need to make certain your body is properly nourished. Grab a piece of fruit instead of second dipping into that candy bowl and at the very least remember your vitamins.
Watch the Alcohol Consumption:
Food is not the only holiday temptation. Be aware of your alcohol limit and drink responsibly. A season of festivities can be draining in more than one way. Pace yourself and do not loose count of your drinks, especially if you have a round of parties to attend. Even a couple drinks can reduce your energy level the next day. If you have a heavy schedule, you may want to go very light or pass on the alcohol altogether. At a certain age, most people understand that if you go too heavy on the booze, you can count on a hangover spoiling the next day completely, and if you have plans with others, it may be more than your own day that is spoiled. Needless to say, if you are an alcoholic, holidays are probably not a good time to skip AA or other support group meetings.
Get Adequate Rest:
Sometimes easier said than done, since the holidays can be a true frenzy. There are gifts to buy, gifts to wrap, cards to send, parties to attend, parties to throw, houses to clean, meals to cook and in the middle of all this, most of us still have jobs to do, kids to take care of, and families that need our attention. Just thinking about it can make you tired, but fatigue and overwork impair judgment, and shorten tempers. It will wear you out physically and emotionally. Moreover, the lovely holiday you were working so hard to create can be dashed by hurt feelings exacerbated by what amounts to stress induced snipping. Do not be ashamed to grab a quick nap and do not be ashamed to admit that you need one. Quiet relaxing moments may need to be scheduled like appointments. Do not feel guilty. If you need it, do it. Maintaining balance is essential to your well-being and to a happy holiday season, not only for yourself but also for the ones around you.
Practice Realistic Acceptance:
Despite the whirlwind of the season, realize there are some things (and people) you will never be able to change. You will be a lot calmer if you can realistically accept what is unchangeable. Holiday get-togethers are not the place to vent over past wrongs.
Emotional Well Being:
Attend to your emotional needs. Despite the fact that a holiday meal is not the place to vent, for many reasons, holiday occasions do tend to reopen old wounds. We all experience loss in our lives, and the season can make a recent divorce or death in the family seem unbearable. Take active measures to take care of yourself. Go to your place of worship. Attend to your spirituality. A religious service can be healing. Beyond that, talk about what bothers you. Vent your rage. If for whatever reason, you cannot talk about it to a friend or family member, get a therapist or call a telephone counseling line. There is a free one in most cities. Keeping a journal is one of the oldest forms of therapy, and it too is free. Attending to your emotional needs does not mean spilling your guts at the holiday table; it means finding a safe place for support and using it when needed.
Make Peace with Yourself:
This is not a luxury. It is a necessity. Time-honored methods of nourishing body and soul include prayer, yoga, meditation, Tai Chi, and daily devotions. It is one of the best things you can do to maintain both your serenity and your sanity. Even if you only have a few minutes to do it, make peace with yourself every day.

Remember, no matter what day you celebrate, the holiday season is indeed a season. Prepare consciously to take care of yourself throughout. Schedule time to exercise and relax each day, even if it is only for a few brief moments. Be aware of other's needs as well. Be especially aware if anyone close to you has suffered a great loss in the recent past. In many ways the holidays, which are widely heralded as times of great joy, are also times of great sorrow. That too can be overwhelming. Take deep relaxing breaths when you feel emotions rising or tempers flaring. Above all, do not take everything personally. Realize that under stress (and yes the holidays are stressful) people often say things they normally would not. Do not let them get the best of you and you will all feel better for it. Take care of yourself and the ones you love.

Have a peaceful stress free holiday.
---

Copyright © 1995 - 2014 Regina Pickett Garson
All writings, graphics and scripts are copyright by the individual authors. Nothing on this site may be reproduced without permission of the individual authors.


No claims are made as to the reliability of any of the information provided or linked, sources often disagree. None of these pages are meant to be a replacement for professional help, but a resource that enables one to be a more intelligent consumer. You can learn a lot by becoming aware of different opinions. Don't be afraid to ask questions when it comes to your health, physical or emotional.




Join us on Facebook