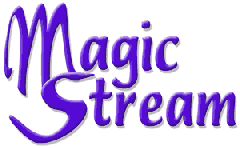 Avoid Charity Fraud and Scams: Online and Off, Make Sure Your Donations Go Where Intend
By Regina Garson, Magic Stream Publisher
In the week following just about any major disaster there will be a flood of disaster related domains registered. Many are legit, and set up to help collect relief money in the aftermath of disaster. Others are not. Cyber crime rises after a natural disaster, and this includes phony charities and cyber looting. Sites pop up all over the Internet to collect funds and donations for victims.

At certain times of our life, generally at the worst of times in health or other disaster, sooner or later we all need the help of someone else to survive. We all know that. Whether it is a friend, a family member, church or public assistance, we trust that the help will be there when we need it. Charitable organizations are an organized way for assistance to be granted, they most definitely serve a need in our world today. In times of disaster they can't always do it all, and it is human nature to want to do want we can, to lend a hand, to help as we are able. That does not, however, mean we should be any less prudent in our giving than in the other ways we spend our money. These scams flourish in the knowledge that in a time of disaster our heart strings will tug, and we will let down our guard as our checkbooks emerge. And very often we do.

The FTC provides some general tips to remember when donating to chariity or for a specific disaster:
Donate to recognized charities. Watch out for similar sounding names. Some phony charities use names that sound or look like those of respected, legitimate organizations.
Give directly to the charity, not solicitors for the charity. Solicitors take a portion of the proceeds to cover their costs. That leaves less for the victims.
Do not give out personal or financial information - including your Social Security number or credit card and bank account numbers - to anyone who solicits a contribution from you. Scam artists use this information to commit fraud against you.
Check out the charity, even ones you recognize, at the Better Business Bureau's Wise Giving Alliance: 4200 Wilson Blvd, Suite 800, Arlington, VA 22203; (703) 276-0100; www.give.org.
Don't give cash. For security and tax records, pay by check or credit card. Write the official name of the charity on your check.
Ask for identification if you're approached in person. Many states require paid fund-raisers to identify themselves as such and to name the charity for which they're soliciting.
The FTC provides resources to use to educate yourself in avoiding charity fraud and information on how to file a complaint. In many ways street smarts are your best online protection.
To comment, or for further discussion on cyber crime visit the Magic Stream Blog
---
---

Copyright © 1995 - 2009 Regina Pickett Garson
All writings, graphics and scripts are copyright by the individual authors. Nothing on this site may be reproduced without permission of the individual authors.

No claims are made as to the reliability of any of the information provided or linked, sources often disagree. None of these pages are meant to be a replacement for professional help, but a resource that enables one to be a more intelligent consumer. You can learn a lot by becoming aware of different opinions. Don't be afraid to ask questions when it comes to your health, physical or emotional.


Regina Garson, Publisher
garson@hiwaay.net